Marrakech-Menara Airport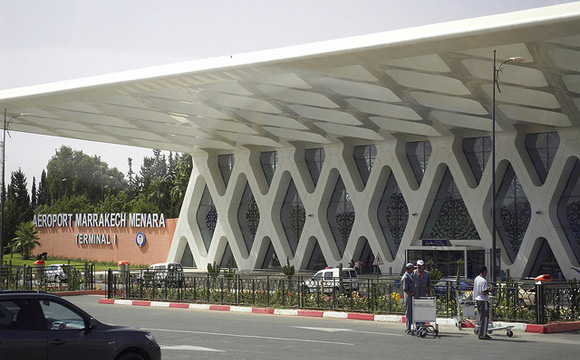 Marrakech-Menara International Airport is one of Morocco's major airports, which allows to reach the charming ochre city and its surroundings.
Nationally, Marrakech-Menara Airport holds the 2nd  place in terms of the commercial air traffic volume, after Casablanca Mohammed V Airport  that holds the first place, with over 6 million passengers a year.
There are two terminals at Marrakech-Menara Airport, one for international flights and one for national flights.
Many airlines including low cost ones are serving Marrakech-Menara Airport, and the most popular are: Aigle Azur, Jetairfly, Thomsonfly, and Jet4you, Ryanair, and Easyjet. Also, Air France, Corsairfly, and Clickair, Transavia,and Royal Air Morocco, Iberia and British Airways …
You will have no trouble finding cheap airline tickets to prepare a stay to discover the wonders that await you in Morocco.
Marrakech-Menara Airport offers several services despite its small size: It has the advantage of being located a few kilometers away from  the downtown, and most of Marrakech hotels.
The parking lot at the Marrakech-Menara Airport has a capacity of 363 cars. The parking rates are: 5 DHS every 4 hours and 10DHS per day.
Access to the Airport
By taxi: The taxi station is located just outside the airport. Taxis are available every day 7D/ 7. The trip between the airport and  downtown takes about 15 minutes, and costs about 60 DH.
By bus: The airport is served by bus line No. 19, with a frequency of 20-30 minutes. The line serves several key sites in the city (Jemaa El Fna, Hivernage, Bab Doukkala, Gueliz, Marrakesh railway station). The line is operated by the ALSA company and the fare is 30 DH.
Agadir Al Massira Airport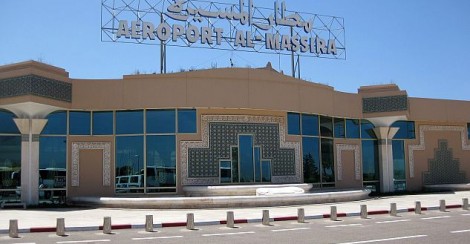 Al Massira International Airport is the third airport in Morocco after Casablanca Mohammed V Airport and Marrakech-Menara Airport. It receives an average of three million passengers a year.
The air route between Agadir Al Massira Airport and Casablanca Mohammed V Airport is the first national air route in Morocco.
Currently, the most frequent flight from Agadir Al Massira Airport is Agadir-Paris.
Agadir Al Massira is the first airport to be certified ISO 9001 in 2004 to meet international standards and provide quality services.
Agadir Al Massira Airport has a parking lot with a capacity of 1,500 parking spaces. Parking rates vary according to the time: They start at 3 DHS for a period of 1 hour.
Access to the Airport
Agadir Al Massira Airport is about 25 km from the center of Agadir city, near the town of Inzegane, and it can be accessed either:
By road: Agadir Al Massira Airport is linked to the city center by fast and lighted road.
By taxi: The taxi station is located just outside the arrivals' terminal. Taxis are available round the clock, 7D/ 7, and are recognizable by their sign and their taxi number. The trip between the airport and the center takes 15 minutes, and usually costs 150 DHS during the day and 200 DHS after 19h.
By bus: Agadir Al Massira is served by bus number 37, which runs between the airport and Inzegane (a small village, 13 km in the  South of  Agadir) .
Although taxis are not really expensive in Morocco, it is more convenient to rent a car at low prices in the leading car rental providers in Marrakech and Agadir, Abid Cars!
In addition to the many benefits that await you when you rent a car, Abid Cars also offers to deliver your rental car at your arrival or at your hotel between 8:00 and 20:00 for FREE. You simply need to mention it in the comment when filling the online booking form.
Driving your rental car will give you the opportunity to enjoy the beautiful landscapes of Southern Morocco. It allows you to freely plan your trip according to your schedule and rhythm. You will not be controled by the public transportation anymore.